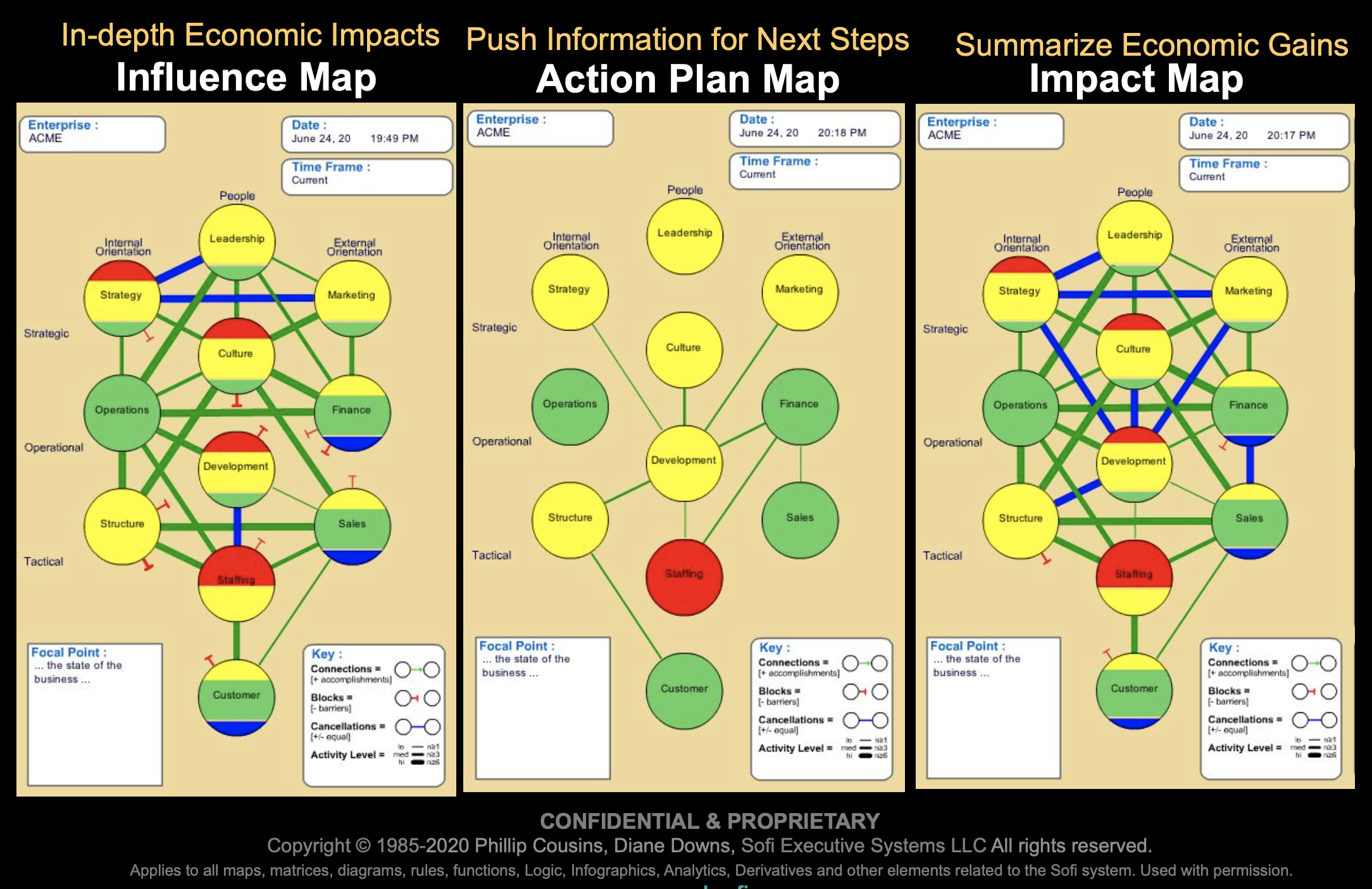 Sofi Influence Map, Action Plan Map, Impact Map source

Double Click to Enlarge Click of Source for full webpage.
Influence maps should be tailored for each use. Each one includes the Spheres of Influence and the 66 Links between spheres of influence.
This is Sofi's most foundational view of the enterprise.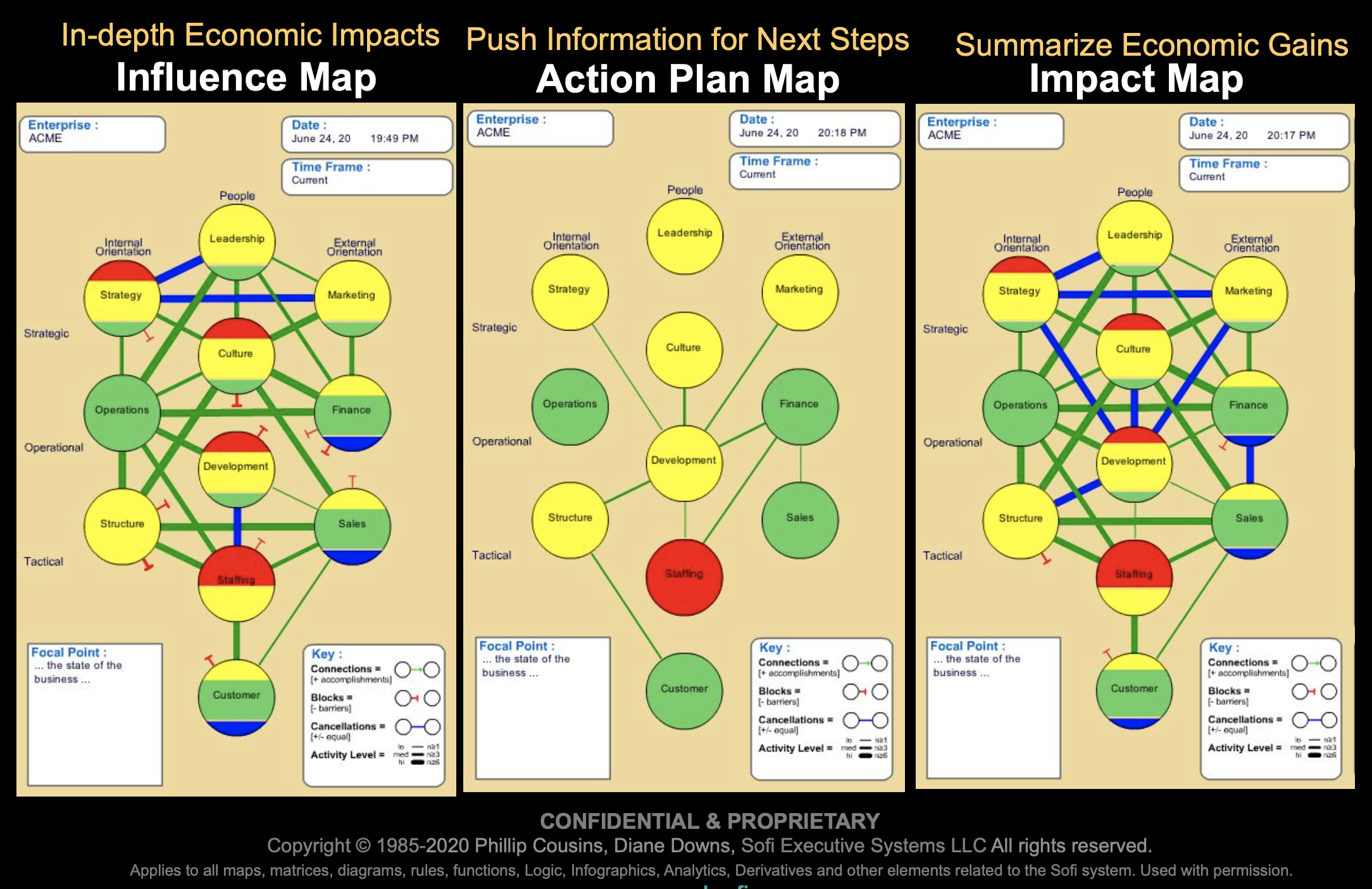 The Influence Map may be adapted to depict opportunities for improvement, for Action Plans, and for projections based upon results of plans, as are illustrated in the three panel graphic above.